Return to Nav
Location Information
645 Chase St
Sidney
,
NE
69162
US
Restaurant Hours
Please call this restaurant for up to date information regarding hours of operation
Available Now
At

Taco John's

Coming Soon
About Us
About Taco John's
Coming Soon
At Taco John's®, we serve traditional Mexican food—with a twist. By fusing bold American flavors with south-of-the-border spice, we've defined our signature menu. From our trademark Potato Olés® and freshly prepared tacos to our infamous breakfast burritos and made-in-house tortilla chips, you'll always find something to crush your craving. Come see why our customers become life-long fans. Visit at Taco John's Russellville today.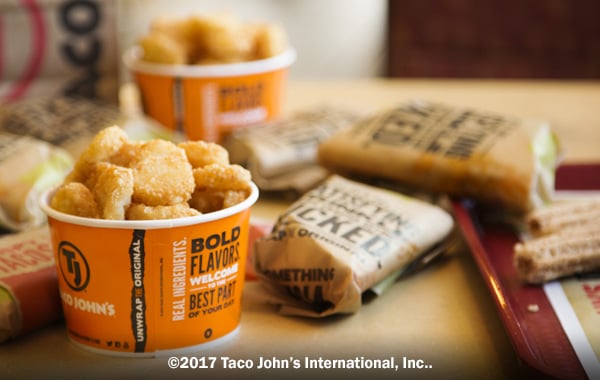 Nearby Locations
Nearby Taco John's Locations
Find a Taco John's Near You
317 W Main Street
Sterling
,
CO
80751
US
102 West 5th St.
Bridgeport
,
NE
69336
US