Return to Nav
Location Information
1960 Harrison Avenue
Butte
,
MT
59701
US
Available Now
At
Taco John's
Harrison Avenue
GET AN EARLY START TO OLÉ THE DAY
Harrison Avenue
It's never too early to bring some flavor into your day. Hop out of bed and start your day sizzlin' with our two Sirloin Steak Breakfast Burritos. And for some reason, if you're not in the mood for sizzle (and I don't know why you wouldn't be), we have a huge menu of other flavorful breakfast options available. From a variety of sausage and bacon breakfast burritos to Potato Olés® Scramblers, heck, you can even cure your sweet tooth with our Mexican Donut Bites. No matter what you need to make your mornings more flavorful, we're here to help you Olé The Day.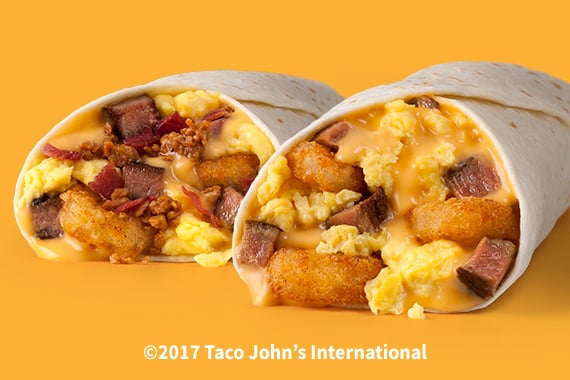 About Us
About Taco John's
Harrison Avenue
At Taco John's®, we serve traditional Mexican food—with a twist. By fusing bold American flavors with south-of-the-border spice, we've defined our signature menu. From our trademark Potato Olés® and freshly prepared tacos to our infamous breakfast burritos and made-in-house tortilla chips, you'll always find something to crush your craving. Come see why our customers become life-long fans. Visit at Taco John's Butte today.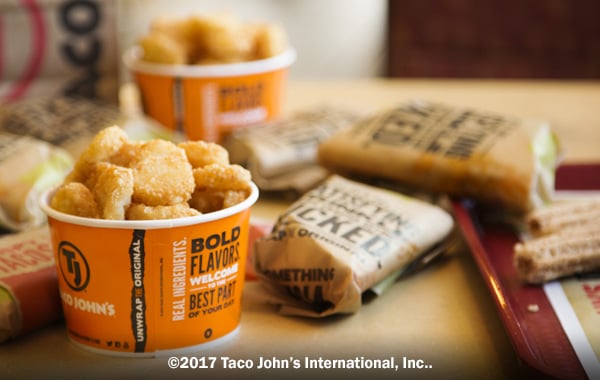 Nearby Locations
Nearby Taco John's Locations
Find a Taco John's Near You
1450 Prospect Avenue
Helena
,
MT
59601
US
2301 N Montana Avenue
Helena
,
MT
59601
US