Return to Nav
Get Directions
Location Information
3226 Hwy 6 and 24
Clifton
,
CO
81520
US
Available Now
At
Taco John's
Hwy 6 & 24
Featured Menu Items
Featured Menu Items
at
Taco John's
Hwy 6 & 24
About Us
About Taco John's
Hwy 6 & 24
At Taco John's®, we serve traditional Mexican food—with a twist. By fusing bold American flavors with south-of-the-border spice, we've defined our signature menu. From our trademark Potato Olés® and freshly prepared tacos to our infamous breakfast burritos and made-in-house tortilla chips, you'll always find something to crush your craving. Come see why our customers become life-long fans. Visit at Taco John's Clifton today.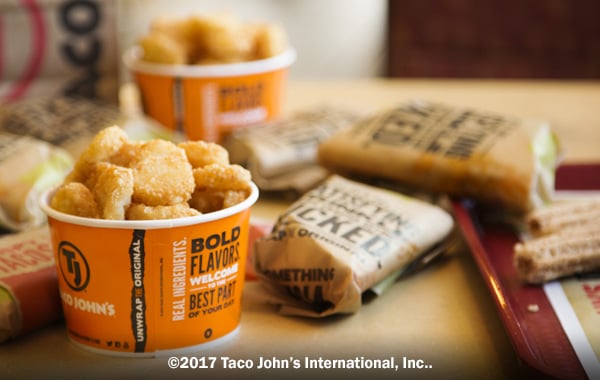 Nearby Locations
Nearby Taco John's Locations
Find a Taco John's Near You
1430 North Ave.
Grand Junction
,
CO
81501
US
2424 Highway 6 & 50
Grand Junction
,
CO
81505
US